SWANSONG ACOUSTIC - The Band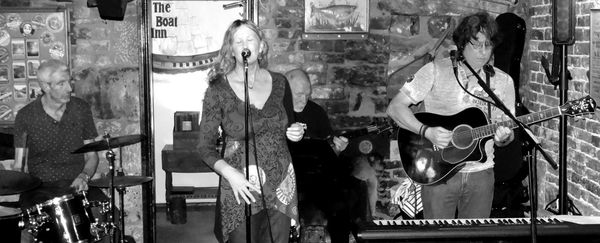 Dave Jenner - Drums:
Dave started drumming with a band on the pub rock circuit in Oxford, Reading and London in the 1970s and narrowly missed out on fame and fortune by coming second in the National Melody Maker Rock Contest. After a 20-year break he was tempted back in the 1990s by an offer from a Sheffield band. Recent work includes playing in a folk band, a jazz group, a vintage rock and roll band and a ten-piece soul band 'collectively'.
He's now happier playing in just one band again - Swansong Acoustic.
 
Pete Jackson - Bass / Double Bass:
Pete is a retired physician who has played music most of his life in the little free time he had before retiring and much more since.

He has been playing jazz bass at a local level for a decade or two, with occasional forays into ceilidh and ukulele bands.

Joining Swansong Acoustic has almost brought him back full circle to the blues he played as a student.